Maid Services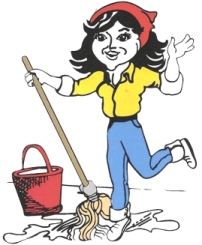 We can provide you with numerous types of cleaning services. We can tailor-make a cleaning service to fit your life style. Please take some time to look at our complete maid services for the Chicagoland area.

$10 Off

First Cleaning One Time Only. New Clients Only. Not Valid With Any Other Offer. Click here

Specials
The Around The House Newsletter - features expert advice and tips from Chicagoland professional maids. The newsletter contains several areas of interest including home care and cleaning tips for around the house.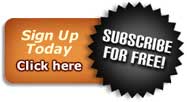 About Us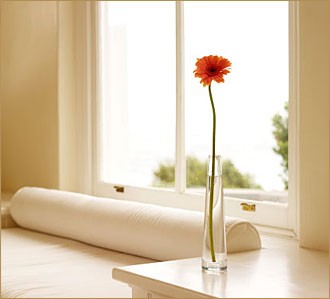 We have been cleaning Chicagoland homes since 1975! Our work reaches toward one goal: To provide quality cleaning service that is reliable. If Maids On Time can be of help in any way please call, or complete our online form today!
With our extensive knowledge and expertise Maids On Time is able to assist you with your cleaning challenges. We are available to help you at any time and have numerous locations in the area with maids trained by us to assist you. When you choose Maids On Time as your Chicago cleaning professional you are choosing a company that has stood the test of time in the industry.
Cleaning Tips
Chrome Fixtures
If not properly maintained, chrome fixtures can become dull and cloudy. After cleaning a bathroom, you want your chrome fixtures to sparkle! For blinding brilliance, make a paste of baking soda and dishwashing liquid. Apply this to your chrome fixtures and rub clean with a cloth. Warm vinegar will also make your bathroom shine. Here's an additional bathroom cleaning tip: To clean stains from your bathroom chrome and tile, use baby oil! Wipe off with a cloth diaper for a lint free shine.
.If you have any questions, please contact Maids On Time, Inc today.
Areas We Service
Listed below are our office locations throughout Northeast Illinois And Surrounding Areas:

Lake Zurich - (847) 540-7754

Barrington - (847) 540-7754

Libertyville - (847) 540-7754

Elmhurst, Villa Park - (630) 932-0269

Plainfield, Crest Hill, Joliet - (815) 439-9988

Naperville, Mokena, Frankfort and New Lenox - (815) 577-0810

Algonquin - (847) 515-7100

Bloomingdale - (630) 932-0269

Elgin - (847) 741-6074
Or complete our online request form, and someone will contact you immediately
Why Choose Us?

We have been cleaning since 1975


There are no contracts to sign


We are bonded, licensed, and insured for your protection.


All of our maids will carry their own supplies.

Your satisfaction is 100% Guaranteed!
By hiring Maids On Time, you have demonstrated pride in your home. We share your pride and demonstrate it in the professional way we perform our duties. If there should ever be a problem, please let our office know immediately. If the problem requires rework, we will return as soon as possible, if we are notified within 24 hours. Please make sure to make all requests through our office so that management is aware of problems and/or special needs and can mark your file accordingly. Get started today